RealityCapture 1.2.2 Released
Today CapturingReality released their newest update (RealityCapture 1.2.2) – a minor release that brings several enhancements and improvements to the existing solution.
RealityCapture 1.2.2.116899 Highlights:
RealityCapture Help is now available online for everybody and you can access it anytime. Start learning about RealityCapture features and CLI commands right now!
Enhancements to the 3Ds renderer – Display large-scale models and clean them out without having to use the clipping box.  
Faster reconstruction – Depending on the number of images expect higher speed-ups on larger datasets and smaller speed-ups on smaller datasets.
More accurate textures – The texturing has been enhanced to create more accurate textures on the edges of the contrasting colors.
Better handling of disk space errors – The new feature that pauses the application progress automatically when cache files fill the whole storage disk to avoid further issues.
Selected New Features:
Export a PLY format model with UVs and textures. 
Changed the default from the 2Ds to the 1Ds view. 
Export undistorted images in EXR format as 32-bit images.
Added native HEIC image format support. 
Added functionality to render objects from camera positions using a report function.
Set the minimal and maximal resolutions when unwrapping a model.
The default inspection method changed to Scene uncertainty and camera relations.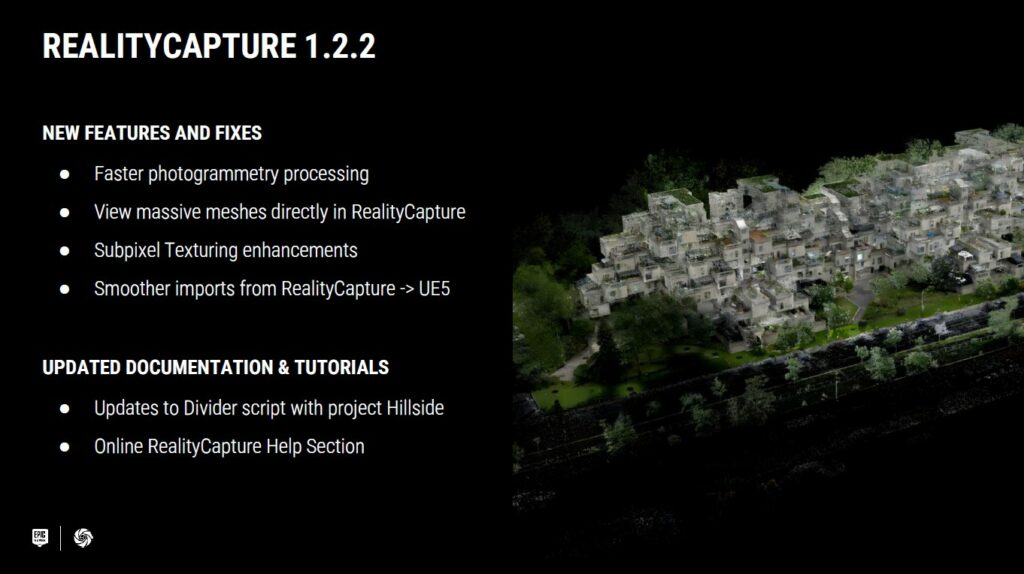 Here you can find the complete release notes.